During Ensign Care's Social Media Contract, the company owner was launching a 15 Year Anniversary campaign for the sister company Ensign Security and asked VISCO Agency to develop a campaign strategy to celebrate 15 years.
Ensign Security differs from Ensign Care as it provides security services to businesses, schools and the education sector and the public sector. Ensign Security and Ensign Care both support each other with cross-links and fully trained and vetted staff within both sectors of care and security.
Brief
To create and design an identity for the 15 Year Anniversary campaign
To ensure the 15 Year Anniversary design is featured throughout the brand and digital presence
To develop and implement a strategy to increase brand awareness
Strategy
Within seconds of deliberating to the teams, VISCO Agency's experts began creating and developing strategies that would help raise the profile of the brand and implement an effective campaign to celebrate 15 years.
The Visual & Creative Designers created an A5 brochure that was handed out to potential clients at exhibitions, meetings and through direct marketing. In addition, formatting the brochure to digital download PDF file that was attached through email campaigns and throughout the company's website. The Content Editors and Web Designers ensured the 15 Year Anniversary brand was throughout the company's website.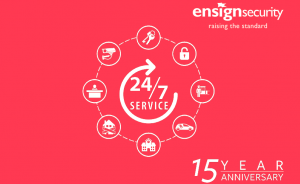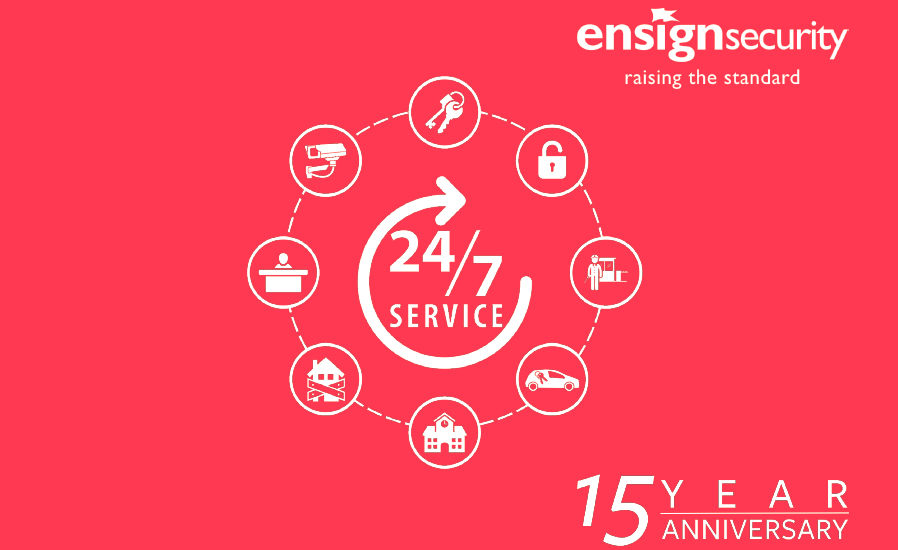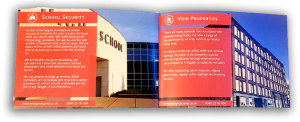 The Digital Marketing Strategy team developed and implemented email campaigns to communicate to the company's client database of 16,000 as well as using Google Ad Campaigns, the team monitored and reported accordingly effectiveness of the click-through rate from MailChimp analytics against the PPC stats.
Results
The campaign ran a duration of 3-months and each month Ensign Security's online traffic increased. VISCO Agency supported and helped achieve the company's goal with effective digital marketing strategies and using traditional marketing for creating printed collateral.
VISCO Agency Services